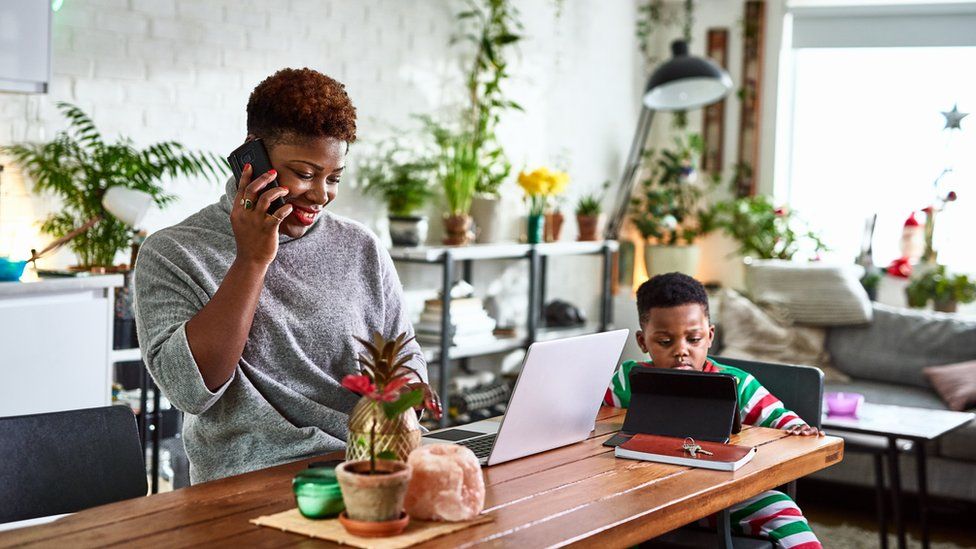 We surely are living in an interesting time. While many brick and mortar companies struggl  to navigate the Covid-19 pandemic, the global lockdown has also presented a unique opportunity for businesses and employees alike to grow and thrive.
Online service providers have seen unprecedented growth over the past year, with companies such as Netflix, Amazon and Zoom positioning themselves at the forefront of the remote revolution. The one thing all of these companies have in common? They have adapted to the "new normal" and have not only supported the stay-at-home lifestyle but found a way to capitalise off of it.
From distractions to chores, remote working presents its own set of challenges that can make the search for a healthy work-life balance challenging. And while the benefits of remote work are definitely worth your time, adjusting to this new work model does require some planning and preparation to ensure success. Here are ten must-haves to help you find your way to remote working success:
Clear Expectations
Clarifying expectations can make or break the trust between colleagues. By having frequent and transparent conversations about your workload and deadlines, you can provide updates and ask for feedback along the way. This will ensure that all parties are on the same page and that all projects are delivered accordingly.
Proactive Communication
Not being in the same office as your colleagues inevitably means that you need to take your communication skills to the next level. Ask your colleagues and clients what their preferred method of communication is and make use of emails, phone calls, chat software and video calls in order to get the job done. Be prepared to over-communicate, as this will ensure synergy and help you collaborate more effectively.
Structure 
In order to work successfully from a remote location, you will need to plan and structure your days so that your hours are used effectively. Make use of to-do lists and planners and set daily schedules, complete with breaks and time estimates. You may also benefit from splitting your day into chunks of time dedicated to different tasks. The more structure you have, the less likely you are to get distracted and find your hours running away from you.
Set Office Hours
Decide what your regular office hours are and inform all relevant parties of them. Your colleagues and clients need to know when you are reachable for work tasks and when you have clocked out and are focusing on personal activities. Setting your office hours   help you structure your day and will go a long way towards reaching a healthy work-life balance.
A Dress Code
While it may seem tempting to stay in your pyjamas all day, resist the urge and dress for work  . Not only will it instantaneously make you feel more productive, but you will also look professional during video meetings!
A Dedicated Office Space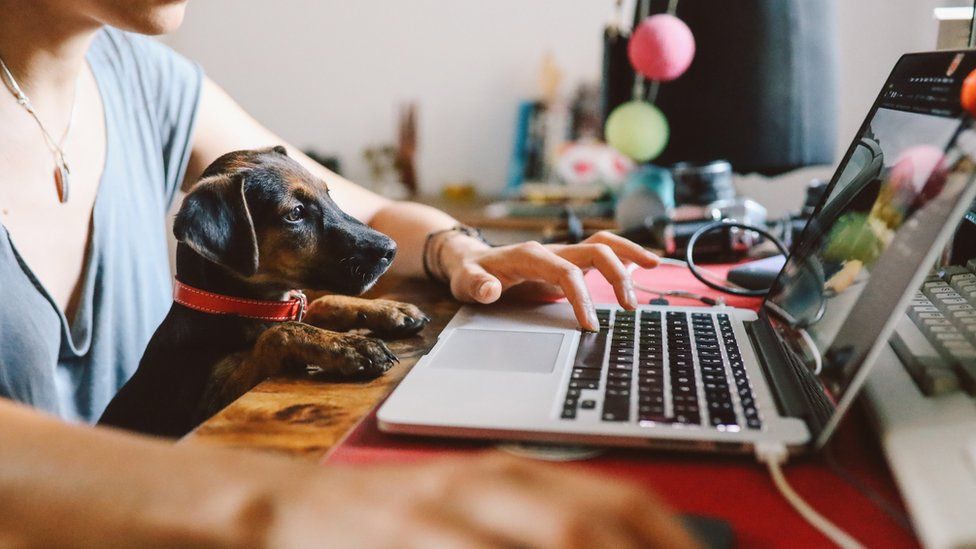 Setting up a home-office spac  means so much more than just a desk to work from. When you have a space dedicated specifically to work and nothing else, you inevitably limit distractions and kick your brain into work mode whenever you enter your work area.
Task Lists and Time Management Tools
Without anyone hovering over you asking for updates, you may find yourself spending too much time on a task or getting easily distracted. By creating and using daily task lists and seeking out time-management tools, you can keep track of your schedule and ensure that all tasks are completed, and all deadlines are met.
Regular Breaks
Without the rhythm of an office around you, it's easy to get sucked into work and forget to take a lunch break or take a quick walk to stretch your legs. If you find that this is how you function, set an alarm to remind you to take occasional breaks. This will go a long way in helping you focus and keeping you refreshed and efficient.
An Exercise Regime
Whether you go for a walk during your lunch break or have a scheduled yoga session for the end of your workday, keeping an exercise routin  will keep you fit and help combat the sedentary lifestyle that sometimes stems from a remote-work model.
A Strong Support System
Working remotely can lead to feeling isolated and overwhelmed. Staying connected while working from home can help combat those feelings. While your only interaction during this pandemic may be virtual, hosting virtual coffee breaks and lunches will help you feel like you're part of a community that understands you.
In addition, employing the services of an international virtual assistan  will help you manage your schedule and workload. From daily admin tasks to calendar management and email correspondence, a virtual assistant will offer you extra support and access to a wider range of skills and capacity, should you need it.
There will be days where your plans fall through, or you fail to stick to your schedule. That is completely understandable – remain flexible, adaptable and keep striving to maintain a good work-life, regardless.
Keeping your remote-work goals top of mind and having the right habits and tools in place will help keep you on the path to success.