Trying to manage your entire fleet may be easy when you're starting, but when you begin to accumulate several vehicles, it's easy to forget and mishandle things. Implementing fleet management software becomes more critical the more successful your business gets until you get to the point where you can't do without it.
However, implementing fleet management software is a huge business decision. You can't simply wake up one morning and decide to implement one on the fly. Because this will change the way you run your entire business, here are some things you need to keep in mind if you choose to implement one for your fleet.
Make Sure Your New Fleet Management Software is Covered by Fleet Insurance
What is fleet insurance? And how is it connected to fleet management software? Both are important to your business and protect your most important assets – your vehicles and your drivers. However, if you implement your new fleet management software, you need to make sure it is covered by your insurance so you can implement it with the peace of mind that you're protected in case something goes wrong.
Remember that fleet management is not just about the software. Managing your entire fleet requires hardware such as GPS tracking devices. Also, most insurance companies encourage fleet management software and give lower premiums for companies that implement them. Remember to check with your insurance provider so you can potentially save money.
Get Your Drivers and Admin Team on the Same Page
Implementing a new fleet management software will affect everyone in your company, so if you decide to implement it without getting your employees' opinions, you will encounter a lot of pushback along the way.
Drivers will see fleet management and tracking as a sign of lack of trust, while your employees in the admin team will see it as additional work. Before implementing a new system, make sure you sit down with everyone involved and explain the benefits of having a fleet management system in the company. Make sure you get them on your side before proceeding.
Set Policies and Key Metrics Related to the New Software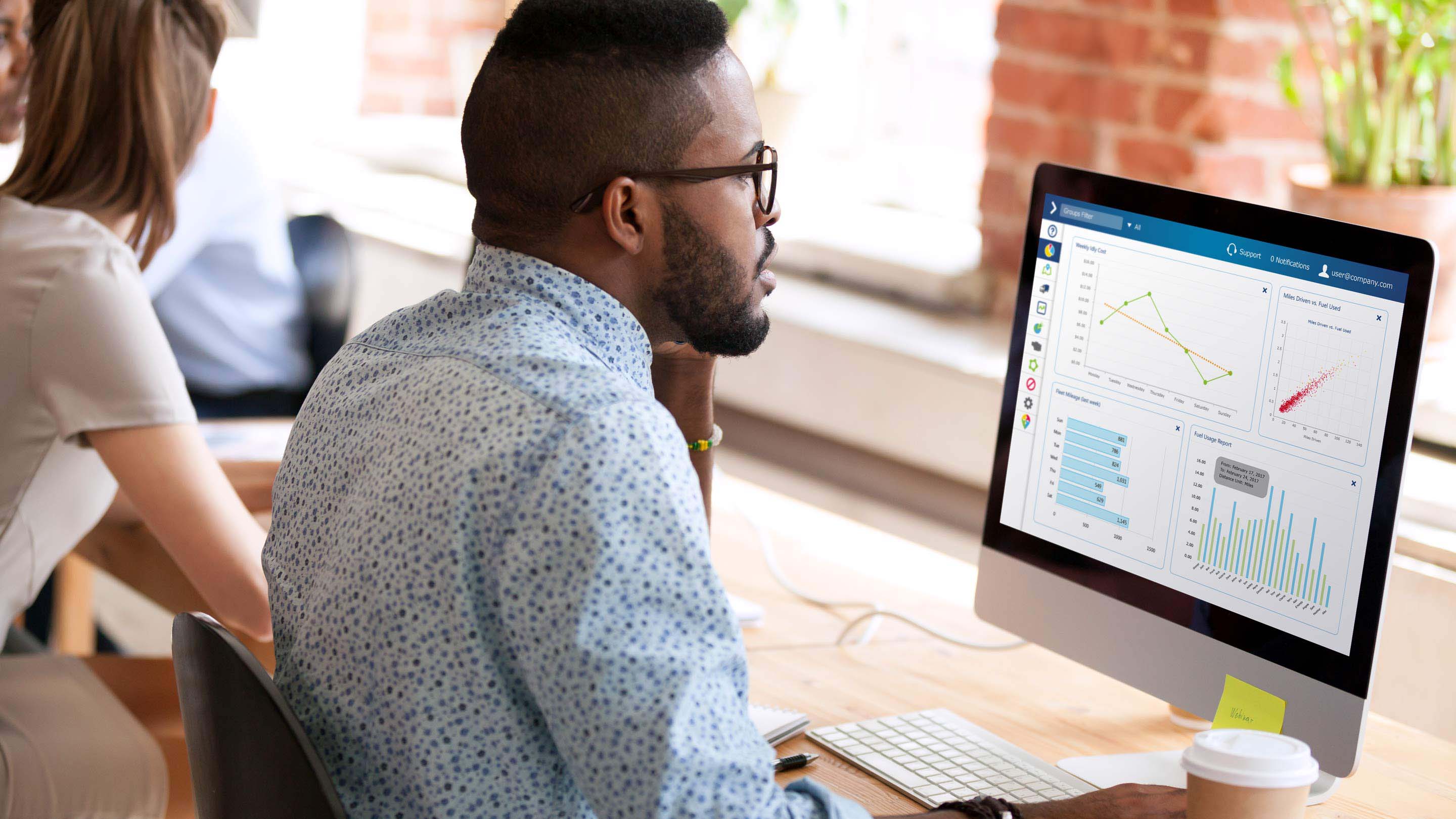 Having a fleet management system is useless if you don't use it to improve your company. This new software will help you harvest essential data that you can use to improve your business. To do this, think about your goals for the business. Why are you using a system in the first place? Do you want to improve driver safety? Do you want to cut down on fuel costs?
Once you have your goals, create policies and metrics that you can fully manage, thanks to your new system. You can devise a new safety grading system for drivers, set limits for break times and rest stops and create new policies based on the data you get from the system.
Implement a Training and Integration Timeline
You can't just implement fleet management software and expect people to adapt to it from the get-go. Even the most user-friendly software needs a bit of training and getting used to. Set aside time to orient and train employees on how to use the system. Remember that not everyone is tech-savvy, and pushing people to learn the new software quickly will only make them resent this new system more.
Implementing a new fleet management software has a lot of benefits for your company, but at the same time, it isn't something that you can easily add to your business and expect it to work. Because of the impact fleet management systems have on the industry, you have to integrate them into your company's day-to-day slowly and carefully to ensure that you get the most out of it with the least resistance from your employees.